OB-GYN (Obstetrician-Gynecologist)

Questions
OB-GYN
"

Can I be pregnant if my urine test is negative?

"
I am a 27 year old female. My urine test for pregnancy is negative. Can I be pregnant if my urine test is negative?
You can be if the test is early and bhcg pregnancy hormone below the level that urine test can detect
Urine tests are very sensitive and more accurate than in the past, but the tests have to be read properly to receive accurate results. If you suspect that you are pregnant and the urine test is reading negative, then seek evaluation from your Healthcare Professional. A serum blood test may be performed which will be accurate for a pregnancy diagnosis.

Best regards,

Dr. Milinda Morris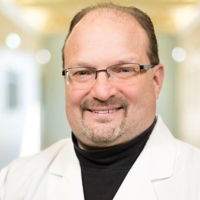 Yes, it is possible. It depends on how sensitive the test is. It is definitely possible that your pregnancy is too early to be picked up, or alternatively, if the chemicals in the test are old they may not be functioning anymore.

John P. Geisler, MD, MSPharm, FACOG

Yes. But it would be a week along.