OB-GYN (Obstetrician-Gynecologist)

Questions
OB-GYN
"

Can endometriosis interfere with implantation?

"
I am a 27 year old female. I want to know if endometriosis can interfere with implantation?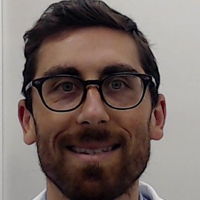 Ariel Benor
OB-GYN (Obstetrician-Gynecologist) | Reproductive Endocrinology
New York, NY
Endometriosis is considered an immune-mediated process. Therefore, if you have trouble maintaining a pregnancy (meaning you get pregnant but miscarry very early), then you may have an immune disorder that is causing your miscarriages. Otherwise, endometriosis will not affect your chances of getting pregnant, unless you are using assisted reproductive technology and have a large endometrioma (a cyst on your ovary).