Psychiatrist

Questions
Grief
"

What can I do to help cope with the loss of my mother?

"
My mother passed away 8 months ago, and it still feels like yesterday. I am having a very hard time coping without her. Is there anything I can do to move forward?
I have the exact same problem. My mom died two months ago, an I miss her desperately. She was always a huge support to me... I felt like I had the best mom in the world. Now she is gone. I feel lost.

They say all things heal over time. One thing I tried was going to a 'grief group'. It was ok... but not great. I did not know the other people well, they were always changing, as it was a drop in program. But it might help you. If you really feel awful you could also try an anti-depressant, but that is just a band-aid, it won't stop you from grieving, which you need to do. But medication might temporarily help with your pain. Then if you feel better you can taper back off the medication with the help of your doctor.
It is not uncommon for depression not responding to medications. Many times, the meds are not taken at sufficient doses. It is important to be treated by a psychiatrist. But if therapy and meds are not working, there is very effective treatment called dTMS (deep Transcranial Magnetic Stimulation). Look it up on Brainsway.com and find one close to you.
So sorry for your loss.
First, it takes time and every person is different..don't let others make you think you "should" be over your grief. Also, a part of you will grieve loss of your mother forever but it won't hurt so much like it does now,
Highly recommend the griefshare network...google it up in line and sign up and they will send u 365 days of short couple of sentences etc...that go along with stages of grief and it really does help...having used it personally,too, and they do not sell or give out your info. Also, there are local griefshare groups likely meeting near you and they will be specific like loss of a parent group versus loss of a spouse or loss of a child. Simultaneously, it is great idea to see a therapist who can help you with grief...With very prolonged grief, seeing a psychiatrist to evaluate for need for a medication may be in order....but it is normal to grieve for a parent for a long time..and certain songs, events, people will bring them to mind. The anniversary date of her death will be hard..go ahead and plan for it and perhaps on that day plant a tree in her memory or look through old photos of her...If not, make that memory box with items placed in it that remind you of her....so take care of you..plan for time to grieve...it is o.k. To cry. Hope this helps... Blessings to you....Most sincerely, Dr. Amy
Jounal everything you remember of her. rely on other people. consider seeing a therapist or if very depressed a psychiatrist
You may have a depression precipitated by her loss. You should see a psychiatrist who is versed in the use of medications.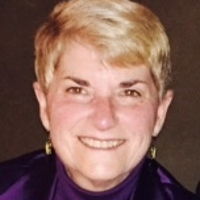 A grief group can be very helpful.
Take care of yourself. Sleep, eat, see friends and family. Dr. Winnicott, a British psychoanalyst, defined happiness as: something to do, someone to love, something to hope for. Try to get those things in place and orient yourself toward meaningful goals.
Grieving can be complicated, as relationships are. If grief disables you, seek help from a therapist or a psychiatrist.