Internist

Questions
Triglycerides
"

Could you recommend a diet for reducing triglycerades?

"
I have been diagnosed with borderline triglycerades. Can you suggest a diet to reduce this?

Go on a high protein low refined carbohydrate diet.
Yes! The first step is to cut out refined sugar, simple carbohydrates and processsed foods. Cutting out trans-saturated fats should be included as well but good fats such as avocados, coconut oil, salmon and olive oils are good for you.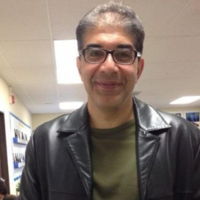 Diet should be low in saturated fat. Also make sure that your doctor check and make sure you don't have diabetes or low thyroid state which both can cause elevated Triglycerides
A low fat diet in general in the key here. Take out fast foods and high fat items- check labels when shopping because you would be suprised what contains high levels of fat!
I do recommend the Mediterranean diet. It is a fabulous diet. It can be combined with cod liver oil, i.e., one tablespoon twice daily. It will raise your HDL and lower your LDL. One of my patients went from a triglyceride of 260 to 160 in 6 weeks. Aerobic exercise 3x weekly is very important, too.