Dentist

Questions
Dentist
"

What is causing my tongue to look yellow?

"
I am a 32 year old male and I noticed that my tongue has a slightly yellow color. Is that normal?
Most likely a form of tongue plaque. You need a tongue scraper or tongue cleaner. I use an Oolitt once a week. It is amazing how much build-up you can get in the deep pile carpet of your tongue papillae. It is a lot of exfoliated gum and cheek cells actually that anaerobic bacteria living on your tongue can breakdown and cause HALITOSIS! Tongue scraping prevents this.
It really depends on whether you have manageable habits to support the condition (smoking, not brushing the top and sides of the tongue) -or- systemic conditions (dry mouth, vitamin deficiency, medication use or auto immune condition) - you should see your Dr to check.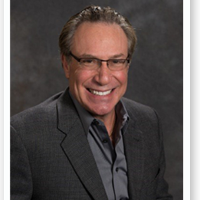 There are many reasons for a tongue to appear yellow. The most common reason for discoloration is the buildup of plaque on the tongue. By using a tongue scraper helps restore the natural color to pink.
Most people don't clean their teeth properly. Cleaning your teeth and mouth correctly by brushing will not save your teeth. You have to floss correctly,brush correctly, clean your tongue with a tongue cleaner or take a spoon turn the spoon with the round part facing your palate and place the spoon as far back in your mouth without gagging. Scrape gently as you move the spoon out of your mouth. You will see this slimy whitish mass. You start in the middle and then do the other two sides of your tongue. Rinse your mouth with salt water then gargle. You eat every day so we have to clean our mouths every
day. You need to clean your mouth. Even if you did not eat, you would have to floss and brush every day. We all have to clean our teeth. Most people just don't understand that is what we have to do. Gum disease is transmitted by close contact. Eating after someone, kissing. Clean your tongue after you floss and brush correctly
Your mouth should feel a lot better.