Pregnancy
Moderate Exercise May Increase the Chances of Conception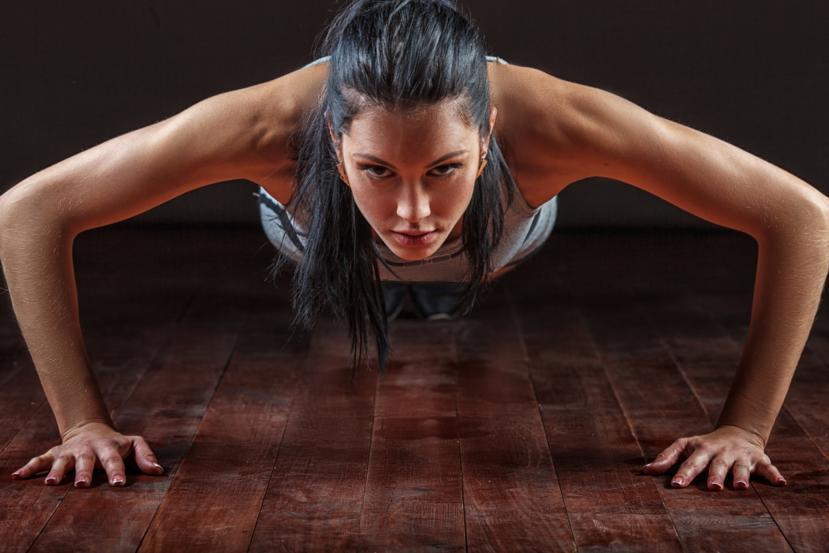 Moderate physical activity may help make a woman fertile, but rigorous exercise may delay the efforts, reports a new study. The study examined the effect of exercise on fertility, and showed that intense physical activity increases the time for conception in women who are of normal body weight, while moderate physical activity benefits women of all body types.
Participants with a normal body weight who did intense physical activity had 42% lesser chances of getting pregnant, when compared to women who did not exercise at all. The more intense the exercise, lower the likelihood of conception in women with normal body weight. "Even relatively small amounts of vigorous activity was found to impact the chances of conception," reports researcher Lauren A. Wise, ScD, an associate professor of epidemiology at the Boston University School of Public Health.
In this study about 3,000 women who were trying to get pregnant without any infertility treatments were included in the study. All participants filled out a questionnaire regarding the rates of physical activity at the beginning of the study. Some of the activities that were  considered vigorous included running, aerobics, gymnastics, swimming, and intense bicycling. Brisk walking, leisurely cycling, golfing, and gardening were included under moderate physical activity. The aim of the study was to determine the effect of physical activity on the time taken for conception in women of different body weights.
The results of the study showed that:
Rigorous physical activity did not affect the time for conception in women who were obese or overweight.
The likelihood of getting pregnant reduced by almost half, in women who engaged in intense physical activity for five or more hours in a week. This was especially true for women who were trying to conceive for several months before joining the study.
Moderate physical activity was associated with a small decrease in the time for conception in women of all body types.
"The study shows that, for women who are obese or overweight, exercise of any type is better than none," says Wise. According to Wise, being obese or overweight increases the chances of infertility, and physical activity of any kind may increase the chances of getting pregnant.
Wise cautions that the study has a major drawback that the level of activity in the participants was decided on the basis of a self-reported questionnaire. Further, it is not clear whether any particular type of exercise affect the chances of fertility more than others. "Therefore, it is difficult to tell a woman who swims regularly to cut back on exercise, as we are not sure of the benefits or harms", she adds. Additional studies are needed to see whether one type of study impacts fertility while another type does not.
According to Texas OB-GYN Robert Brzyski, MD, PHD, professor of obstetrics and gynecology at the University of Texas Health Science Center in San Antonio, women who are trying to conceive should be encouraged to do some physical activity. Furthermore, those who are already engaged in some physical activity should be advised to continue, when they are trying to conceive. He adds that women who do physical activities to relieve stress should continue the activity when they are trying to getting pregnant; unless there is a medical reason to stop. "Some amount of activity can be cut down depending on the individual, but physical activity should be encouraged in general," he says.