Naturopathic Physician

Questions
Naturopathic Medicine
"

Is immunization a part of naturopathy medicine?

"
I have a son who is 3 years old. I want to switch over to more naturopathic treatments for any future cold and cough issues that he may have. Does naturopathy medicine also cover immunization?

Immunizations depend on the Naturopathic doctor that you work with and whether or not they are willing or not to do immunizations. You will want to do some research when looking for a Naturopathic doctor.
One of the best things for immunity are transfer factors.
There is a lot of good research on transfer factors boosting immune function and preventing viral, fungal and mould diseases.

Regards

Carolyn
Yes, NDs are trained as primary care docs and will counsel you about proper vaccinations as well as giving you natural approaches to support your child's health as he grows and develops.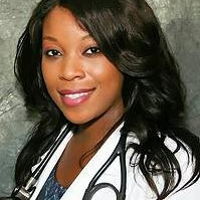 This depends on the Naturopathic physicians view point on immunizations and the state in which they practice. Not all 50 states have a scope of practice for Naturopathic physicians to immunize, however most can assist you with making the best decision in regards to immunizations for both you and your son. Some Naturopathic physicians are pro immunizations, some are against immunizations and others believe it depends the risk of exposure and/or they feel the immunization schedule should be changes depending on the individual. If you decide to switch over to Naturopathic medicine, choose a physician that is open to an introductory consultation where you can discuss their views/concerns in regards immunizations and pick someone who has a similar view point as you.
Depending on what state you live in, naturopathic doctors may administer immunizations. However, there is no vaccine for the common cold. Naturopathic medicine aims to build one's immune system and prevent illness in the individual.