Optometrist

Questions
Cataract
"

Can my mother be operator for both cataract and glaucoma at the same time?

"
My mother is 63 years old and was suffering from a lot of pain in her eyes. Upon checking we realized that she has both glaucoma and cataract in her eyes which according to the doctor will need to be operated. What is your opinion? My mother is also a diabetic and a hypertension patient, so what will be the after care procedure?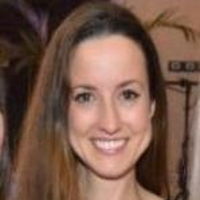 The two surgeries can be done together, but more concerning is her diabetes and hypertension. She will need to be monitored closely.
The glaucoma and cataract are not responsible for ocular pain. There are approved combination procedures to reduce the need for topical medications that are done at the time of cataract surgery. The topical glaucoma medications may be causing some discomfort, but there could be many other reasons. If her doctor is treating the glaucoma, he should be able to tell her where the pain is coming from.

She needs to be in control of both her diabetes and hypertension before the operation to enhance recovery. Yes, both procedures can be done together.
An MIG (minimally invasive glaucoma) procedure can be done at the same time as the cataract surgery.

Yes, cataract surgery and glaucoma surgery can be done at the same time. Diabetes and high blood pressure are common and will be taken into account during the pre and post op periods. Definitely go to the doctor with your mother so you can ask questions.
There are combined procedures that can address both cataracts and glaucoma simultaneously. These procedures could possibly limit the number of medications your mother is taking for glaucoma, or potentially lower her eye pressure, which will slow the progression of glaucoma. I would advise speaking with the surgeon regarding your mother's specific
after-care with respect to her diabetes and hypertension status. These procedures are commonly done, and generally have very good outcomes.

Best of luck to your mom!

Dr. EM
Sometimes, cataracts are so bad that they can be a cause for the glaucoma. Once the cataract is removed, the pain from the glaucoma will be eleviated. She will need followup care probably at least 1 day, 1 week, 1 month and then for checking pressure every 3-4 months to make sure the pressure is normal. They will do a workup of her health prior to the surgery.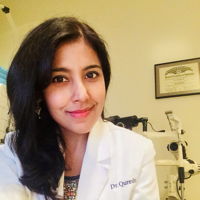 Most surgeons will do one surgery at a time. However, in rare cases, both cataracts and glaucoma procedures can be performed simultaneously. It depends on what kind of glaucoma surgery she is going to get done. Please consult with the surgeon.
Best of luck.