Cardiologist

Questions
High Blood Pressure
"

Is my high blood pressure the reason behind my increased heart rate?

"
My heart rate is quite high, could it be because of hypertension and my increased blood pressure?

There may be several reasons. The high blood pressure by itself is not causing a higher heart rate. You may be over weight, poorly conditioned or just have a high adrenergic drive (higher levels of adrenaline). Your thyroid may be slightly over active. This is a simple issue to determine by a careful medical history and exam.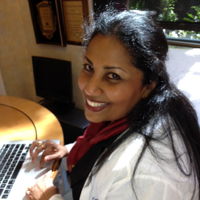 Not necessarily. Whatever is causing your heart rate to increase is also probably increasing your blood pressure. Stress, over-the-counter cold medications, Tylenol PM, ginseng, other endocrine problems, etc. Please see your doctor.
Feel better.

Regards,

SK





Sheila Kar, M.D., F.A.C.C., F.A.C.P.
Attending Cardiologist & Past-Clinical Chief
Cedars-Sinai Heart Institute at Cedars-Sinai Med. Ctr.
Assistant Clinical Professor of Medicine
David Geffen School of Medicine, UCLA
President, Sheila Kar Health Foundation
150 N. Robertson Blvd., Suite 115
Beverly Hills, CA 90211
Tel: (310) 657-8500; Fax: (310) 659-9198;
E-mail: skarmd@aol.com
WWW.SKHF.net

This email is not read everyday. Please do not leave any health related information or questions on this account. You may email health related, non-urgent, non-confidential matters to drkar@skarmd.com.
Probably not. Most likely high blood pressure and heart rate are caused by the same thing. See your doctor.