Dermatologist

Questions
Stretch Marks
"

What can I do to get rid of my 10 year old stretch marks?

"
I am now 37 and I delivered my twin babies at the age of 27 years. For so many years it was never a concern but now I hate my stretch marks after living with them for so long. Is there a way to get rid of them now? Or is it too late?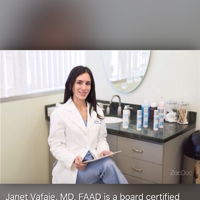 Fractionated co2 can eliminate stretch marks please call us at 310-443-4040 310-456-5459
Laser treatments will help make them appear better. It will require multiple treatments.

Suzanne Sirota Rozenberg, DO, FAOCD

Have another baby or tummy tuck. Most important is to accept THE mother nature.
Richard here,

I'm protecting myself from receiving junk mail.


Please click the link below to complete the verification process.
You have to do this only once.

http://www.spamarrest.com/a2?AQDjZmL4Zmb6LJ5mq2Ilplf2ZmN1AGMsBQpjBGt2K2WzMQRjZmVkMQEyMwN1ZGSxAmH3ZmR0Z2IxMGp4ZTH2DTI4pTIlqP5znJ5xLKEipTEiLl5wo20j




Spam Arrest - Take control of your inbox!
Every treatment will be considered cosmetic. For stretch marks, multiple treatments are available. The gold is to improve them and sometimes more than one modality will be used to achieve the best result.
Here's the options:
Micro needling, radio frequency, microdermabrasion, laser.
We use radio frequency with great success following our special protocol.
There are many shams on the market concerning this condition. There are solutions, however, in the hands of a good dermatologist, such as micro-needling and radio frequency.