Dentist

Questions
Dentist
"

What can smoking do to your teeth?

"
I know that smoking is not good for you, but what specifically does it do to your teeth?
It will yellow your teeth, but more it causes gum disease which causes tooth loss.
Stain, weaken the gums and supporting bone, dry your mouth, which will make you more prone to decay. Basically ruined your mouth, not even touching on the idea of smoking being a high cause of oral cancer.
Besides the obvious feature of staining the teeth. The heat of smoking can cause demineralization of enamel particularly the areas near the gum line. This demineralization can lead to decay.
It can cause periodontal disease and stain your teeth. We only live once. We have the choice to make today a great day.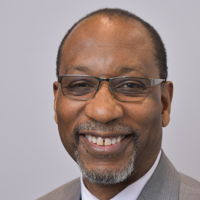 Smoking affects your health in many different ways. The heat from the smoke can cause changes in your gum tissue and inner cheek tissue that may be cancerous. Nicotine is a known carcinogen. The smoke stains your teeth. The excessive smoke can lead to C.O.P.D. Chronic Obstructive Pulmonary Disease. You know those people walking around attached to an oxygen tank, 95% smoking was the cause.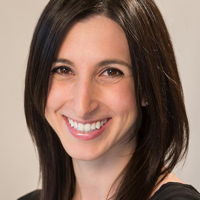 Smoking delays cellular processes related to healing. It impairs your body's ability to deal with the stress of everyday life!! In addition to staining your teeth, causing dry mouth, bad breath, bone loss... it can lead to serious problems with supporting structures. Each person is different, but the negative effects of smoking in relation to your oral health are clearly documented.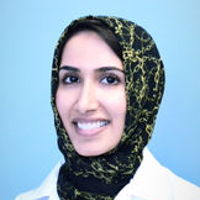 Smoking can have a large impact on the oral cavity. Smoking will stain teeth and is a contributor to periodontitis or bone loss of the upper and lower jaw. In which case if a patient suffers from periodontitis and it goes uncontrolled, the teeth will start to move and need to come out.
Cigarettes contain nicotine. Nicotine has always affected your gum health and could be a factor in squamous cell carcinoma. The heat factor of
cigarettes on your lips and the smoke on your mouth tissues along with the nicotine in your saliva is a constant irritant to your gum tissues. It took a long time to educate the public about cigarettes smoking and lung cancer. Cigarettes were also destroying your tooth supporting structures, staining your teeth and adding to mouth odor.
The biggest threat to the PUBLIC HEALTH NOW and FUTURE PUBLIC HEALTH IS GUM DISEASE.
Most people will not clean their teeth properly.
INFLAMMATION has been a serious health concern for years. No one could figure out what was causing INFLAMMATION.
INFLAMMATION starts in your mouth. We eat every day. Plaque forms on our teeth every day.
Even if we did not eat, plaque would form. We have to floss correctly and brush correctly daily.
While we are young, your body's defenses (your immune system) tries to protect your mouth tissues. teeth, supporting bone and tissues. We don't help protect our health. If we don't floss and brush correctly daily, we are adding more bacteria, their toxic wastes, fighting cells your body sends, dead bacteria and fighting cells and their toxins. This mass hardens in 24-48 hours. The calcium in your saliva hardens on this mass and irritates your gum tissues. Now if you smoke, you are adding nicotine to this mass. Nicotine is toxic to your tissues. Nicotine destroys gum tissues. It inhibits or prevents healing. NICOTINE BY SLOWING OR PREVENTING YOUR IMMUNE SYSTEM FROM FIGHTING FOR YOU, ALLOWS GUM DISEASE TOXINS INCLUDING NICOTINE TO DESTROY YOUR SUPPORTING BONE AND TISSUES. AS YOUR BONE AND TISSUES DISAPPEAR YOUR TEETH MAY START TO LOSEN. DEPENDING ON WHEN YOU STARTED SMOKING AND THE LACK OF CORRECT FLOSSING AND BRUSHING, YOUR MOUTH AND TEETH ARE BEING ATTACKED BUT SO IS YOUR ENTIRE BODY. WHEN THE BACTERIA, TOXINS ETC. GET NEAR YOUR TEETH ROOTS, THE BLOOD VESSELS BELOW YOUR ROOTS IS AN OPEN HIGHWAY FOR THE BACTERIA AND THEIR TOXIC WASTE AND THE NICOTINE CAN TRAVEL THROUGH OUT YOUR BODY AND ORGANS. YOUR BLOOD VESSELS ARE LINED WITH LIVING CELLS AND BECOME INFLAMED. BLOOD PRESSURE MAY BE DIFFICULT TO CONTROL. BLOOD SUGAR LEVELS MAY BE HARD TO CONTROL. MEDICATION CAN ONLY DO SO MUCH. THIS IS WHAT HAPPENS TO PATIENTS WHO HAVE NOT TAKEN CARE OF THEIR TEETH. YOUR BODY ORGANS ARE ALSO BEING AFFECTED. PATIENTS CAN STOP THE ON GOING INFLAMMATION PROCESS BY GETTING THEIR GUM DISEASE TREATED. SMOKING PATIENTS MAY HAVE MORE CONCERNS DUE TO THE NICOTINE EXPOSURE. YOU NEED TO GET YOUR GUM DISEASE TREATED IF YOU HAVE IT. EVERY ONE HAS TO GET ON A GOOD CORRECT FLOSSING AND CORRECT BRUSHING ROUTINE
DAILY. NICOTINE IN CIGARETTES IS FAR MORE DAMAGING TO PEOPLE WHO SMOKE. THE POPULATION'S HEALTH IS AT RISK FROM PEOPLE REFUSING TO BELIEVE THAT THEY HAVE TO TAKE CARE OF THEIR TEETH. IT IS HARD TO BELIEVE THAT NOT DOING CORRECT
DAILY FLOSSING AND BRUSHING CAN CAUSE DAMAGE TO OUR HEALTH NOW AND IN THE FUTURE. SMOKING CAN MAKE THIS PROBLEM BEGIN EARLIER.
Smoking can cause Oral cancer