Dentist

Questions
Dentist
"

What happens if you don't wear your retainer for a month?

"
I am a 24 year old male. I want to know what happens if you don't wear your retainer for a month?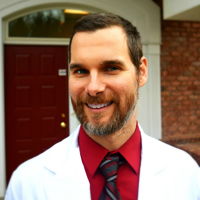 Hello,

Not wearing a retainer for a month is likely to allow slight shifting of a persons teeth. Unfortunately, when someone gets their teeth straightened, we spent a lot of time discussing the treatment of moving teeth and complications but very little time gets spent on retention of the teeth.
It is important to understand what causes teeth to move in the first place. Our jaw bones, which anchor our teeth in place, are dynamic (they are always changing in response to forces). Our teeth have to balance the force of our lips (our teeth support our lips. Think of someone who takes their dentures out. Their lips sink in.). Our teeth also have to endure the force of our tongue as it moves around and when we swallow (every time we swallow our tongue lifts up and goes to the front of our mouth). Our teeth (more so our jaw bones) are able to resist these forces but only for short amounts of time. This is when we put in the retainer at night to help support the teeth and jaw bone.
Not wearing a retainer for a month will likely allow the teeth to shift but only slightly. The retainer is likely to go in but only by force (which should not be done). The good news is that the shifting of the teeth should be minor and not cause much of a difference aesthetically; so a new retainer can be made and just maintain the teeth in their current location. Hope this helps.

My best to you!

William F. Scott IV, DMD
The teeth or tooth may shift a little.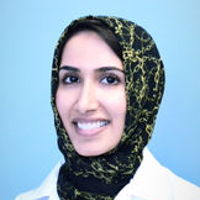 If you do not wear your retainer, then your teeth may shift back to their original stage.
When you are in your 20's, patients know why they had braces therapy. Patients should have been taught correct flossing and correct brushing. You should be doing home care daily. RETAINERS ARE GIVEN FOR PATIENTS TO WEAR AFTER THEIR BRACES COME OFF. WHEN YOUR BRACES COME OFF, RETAINERS ARE WORN 24/7 FOR THE FIRST 6 MONTHS. YOUR BONE AROUND YOUR TEETH HAS TO SOLIDIFY. YOUR TEETH MAY HAVE MOVED AND HOPEFULLY YOUR RETAINER CAN BE READJUSTED. YOU HAVE YOUR PERMANENT TEETH. THERE IS NO HYGIENE GENIE THAT COMES TO CLEAN OUR TEETH EVERY NIGHT. YOUR TEETH ARE PRECIOUS AND YOU HAVE TO FLOSS CORRECTLY AND BRUSH CORRECTLY DAILY.
A retainer that doesn't fit, or is snug and uncomfortable, after not being worn for a while means your teeth have shifted. The longer you go without wearing your retainer, the more likely it is that your bone tissue has grown to support the new position of your teeth.

Your teeth might shift too far for the retainer to fit. If that happens, then you will need to get new retainers to hold the new position, or get slight Orthodontic treatment redone to reverse the shift.
Your teeth will probably move. The amount of movement depends on how recently you got your braces removed.