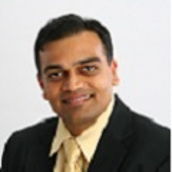 Dr. Devang Vinaykant Shah DMD
Dentist | General Practice
1325 Auburn Road Dacula, GA 30019
Dr. Devang Vinaykant Shah DMD
Dr. Devang Shah is a Dentist practicing in Dacula, GA. Dr. Shah specializes in preventing, diagnosing, and treating diseases and conditions associated with the mouth and overall dental health. Dentists are trained to carry out such treatment as professional cleaning, restorative, prosthodontic, and endodontic procedures, and performing examinations, among many others.
Areas of expertise and specialization
Family Dentistry seeing adults and kids
Cosmetic dentistry smile make overs with veneers, crowns , dentures or combination of treatment
Comprehensive dental treatment planning and execution
Dental Implants from single tooth to implant bridges , full mouth reconstruction
Tooth colored fillings,
Periodontal nin surgical and minor gum surgery including gum lift procedures
Oral surgeries including wisdom teeth removal to advanced Bone and soft tissue grafting procedures.
Dental implant and full mouth reconstruction using 3D CBCT scan planning
Whitening
Crowns and bridges
Cosmetic Braces
Six month smiles braces
Invisalign orthodontic and cosmetic dental treatment
Root canal treatment of front teeth and molar teeth
Lumineers - Veneers
Snap on smile cosmetic enhancement
Removable and Fixed dentures
Professional Memberships
Member
American Dental Association
Member
American Association of cosmetic dentistry AACD
Member
Georgia Dental Association GDA
Member
Northern District Dental Society NDDS
Member
Indian Dental Association
Education and Training
Government Dental College & Hospital Ahmedabad, India
BDS | 2000
Stoney Brook University of New York
Certification of Dental Implant Externship | 2017
Provider Details
Gender
Languages
English
English
Spanish
Hindi