Psychiatrist

Questions
Psychiatrist
I noticed for about 3 months now that I can't focus on things without music. I feel sad when I stop listening to music, I can't do homework, clean, or talk to others without thinking about or listening to music, I've been dependent on music and I don't know what to do.
Female | 18 years old
Complaint duration: 3months
Medications: n/a
Conditions: CKD
All habits that are being broken take time and practice. I used to listen to rock and roll on the freeway, and my Zen master said to keep the radio off. I did. It was hard at first, but I found that I was having insights such that I still leave it off sometimes to process. We need time to process unacknowledged things that need our attention.
Need to get more information surrounding the symptoms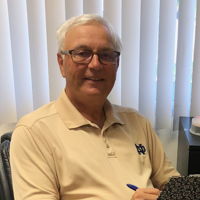 See these helpful links,
https://www.wikihow.com/Overcome-a-Music-Addiction#:~:text=If%20you%20listen%20to%20music%20so%20much%20that,a%20day%2C%20try%20limiting%20yourself%20to%203%20hours.
and
https://www.healthline.com/health/addicted-to-music