Pharmaceutical Medicine

Questions
Pharmaceutical Medicine
"

Medication interactions?

"
I keep getting bad colds but because I'm on Seroquel for my psychosis I can't take any over-the-counter cold medications without some sort of interaction. I just need to know what cold meds I can take cause I can't keep going through these colds completely medicated.
Female | 18 years old
Complaint duration: 2 months
Medications: Seroquel, valporic acid
Conditions: Psychosis, epilepsy, panic disorder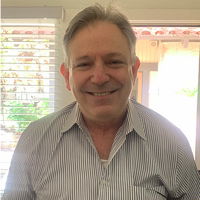 This is an excellent question. In general, if you ever want to take over the counter medication's, it's always an excellent idea to talk with your pharmacist. Your pharmacist generally has access to a a very sophisticated computer program that will tell you if there are any serious drug interactions. Make sure you give the pharmacist all the medications,supplements and vitamins that you are taking I use a computer app called epocrates. It's excellent, but not always as thorough as The pharmacist sophisticated computer program. According to my app, epocrates , Benadryl seems to be OK with Seroquel and valproic acid. There are actually others as well. Generally, Benadryl is also tolerated quite well. So, before actually purchasing some Benadryl, this is pure Benadryl without any other components, consult with your pharmacist. Have your pharmacist run Benadryl with the Seroquel and valproic acid to make sure it goes well. Every once in a while some new findings come to the awareness of pharmacists and physicians so I always advise asking the pharmacist that very day you're about to purchase the medication in case any new data has arisen. Hope this is helpful, and may you never ever get another cold !

Lance Steinberg MD, Inc.
Assistant Clinical Professor
UCLA (Geffen) NPI
1(818)224-3540
Thank you for contacting Dr. Morrow. If you are experiencing a life-threatening emergency, please immediately call 9-1-1, or proceed to the nearest emergency room. If you would like to book an appointment, you may do so here: www.oc-psychiatrist.com. For non-stimulant refill requests, please contact your pharmacy, and have them send an electronic refill request. For all other questions or concerns, please allow up to 48 business-hours for a response.