Surgical Oncologist

Questions
Oncology
"

Surgical oncologist for a third opinion?

"
My sister just received a breast cancer diagnosis. From what we can tell, it seems very treatable in her case, thankfully. She has seen two oncologists so far. Is it worth it to see a surgical oncologist? Do they offer diagnostic and other services or just treatment after initial appointment with another specialist?
She will definitely need to see a breast surgeon or surgical oncologist that is intimately familiar with breast cancer. In most cases, the mainstay of breast cancer surgical therapy is surgical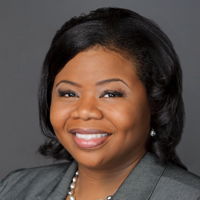 Hello,

I don't think you would need a third opinion, unless there is something that you distrust about the information that you have already received. If your sister has already been diagnosed, she would only need to see a surgical oncologist if a breast surgery is necessary. I pray that her treatment goes well and that her recovery is smooth. May the blessings and divine healing of God accompany her medical treatment.

Dr. LT
There are many types of oncologists. A SURGICAL oncologist will discuss what type of surgery is needed. A MEDICAL oncologist will discuss IF chemotherapy or medications like Tamoxifen are necessary. A RADIATION oncologist will discuss radiation treatments.

It is most common to be evaluated by a SURGICAL oncologist first.

Good luck.
It is worthwhile to see either a surgical oncologist, breast surgeon, or general surgeon who sees a lot of breast cancer patients. Any of these three specialties should be able to guide you to the appropriate surgical management and any other diagnostic steps to aid in treatment.
A breast surgical oncologist will discuss surgical treatment options for your sister. The medical oncologist will review the report and discuss treatment options for her individual case to prevent recurrence. Radiation oncologist may be consulted if indicated in her case. Psychosocial services should be used resulting in whole patient treatment. This is the ideal oncology team approach.
If it is a very treatable breast cancer, surgery will be a vital part of her plan of care. She may require chemotherapy before or after surgery, but will need to discuss the surgical options as well. This could be as simple as a lumpectomy to as complex as bilateral prophylactic mastectomies. So yes, I do recommend discussing the case with a breast surgeon.
There are 3 types of oncologists involved in breast cancer treatment. The surgical oncologist who does the surgery. The radiation oncologist for radiation and the medical oncologist for chemotherapy if needed. Any of them can discuss the cancer and treatment options although it is best to start with the surgeon. The surgeon will then send them to the other oncologists for further treatment. You should get as many opinions as you feel you need and as long as your insurance allows it. Note though that they will all probably give you the same recommendations
Yes, I do think that it is worth it to see a surgical oncologist or a fellowship trained breast surgeon. Not only they have more advanced training in breast surgery and can perform the latest surgery but they can also guide your sister for her follow up care and inform her of any updates in breast cancer cancer care.

The surgical oncologist will usually plan surgery after the initial appointment if surgery is the first step in your sister cancer care plan. You should select one that works closely with the oncologist that you have already seen since they willl both be involve in your sister's long term care.

I hope that everything works out well with your sister and that my answer was helpful
Depending on the stage of her cancer a general surgeon, breast surgeon or surgical oncologist can all do very good surgeries. She must be referred to a surgeon at some point as part of her care. I hope that helps