Naturopathic Physician

Questions
Naturopathic Medicine
"

Does a naturopathic physician treat conditions through medication?

"
Do naturopathic physicians usually treat health conditions with medication or is it only through lifestyle changes?
Depends on the state they are practicing in. In some states they are primary care physicians with prescriptive rights and use them. Our training is such that we are trained to use medication or whatever means necessary to treat health conditions at the root.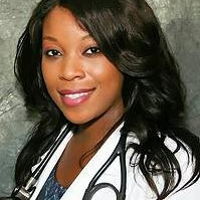 Depending on the state you live in, naturopathic physician can use prescription medication, but this is usually temporarily or as a last resort. Not all 50 states have a scope of practice for naturopathic physician and the not all states with a scope of practice allow dispensing of prescription medication. Prescription medication is considered higher level of intervention and we try our best to help correct imbalances of the body through lifestyle or other natural means (i.e nutrition, supplementation, acupuncture, herbal therapy).
Many NDs are qualified to use prescription medications when indicated and safe to augment our use of natural products which of course is our specialty or at least it should be. And lifestyle counseling is at the root of a holistic Naturopathic approach to health. NDs are licensed in half of the states so check your States regulations.