OB-GYN (Obstetrician-Gynecologist)

Questions
OB-GYN
"

Missed period then bleeding for 1 month straight?

"
I haven't had a period in 2 months then I started bleeding for 1 month straight. I'm currently bleeding and it's not stopping. What could this be and should I seek medical attention?
Female | 31 years old
Complaint duration: 90
Medications: no
Conditions: no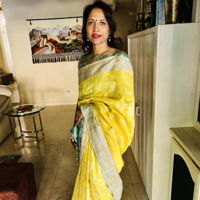 You should see a gynecologist for hormone blood tests and a pelvic ultrasound. This is not normal at all.

Dr. Trevor Wing


Most women will have a month when they don't ovulate; that means they don't make both of their female hormones, Estradiol (E) and Progesterone (P4). When you only make E, you are making a lining; then the P4 stabilizes the lining with the drop in P4 triggering your monthly bleed. When you do not ovulate, you continue to make a thicker lining and it has no 'signal' or 'trigger' of when to start or when to stop so it may bleed heavily or lightly of off and on until all of the old lining comes out or until you ovulate again which will stabilize the remaining lining for you then to 'bleed'. This anovulatory bleeding can also be triggered by other hormones that are out of balance such as adrenal or thyroid; so get your healthcare provider to do your bloodwork to know what your body is telling you so that you take the right corrective measures.
After no period for 2 months I would expect a heavier period but not lasting 30 days. I would advise you to make an appointment for evaluation and bloodwork.