Plastic Surgeon

Questions
Plastic Surgery
"

What is cool sculpting?

"
I keep hearing advertisements for cool sculpting. What is this? Does it really kill fat cells? Would that mean I won't get fat in the areas I have this done?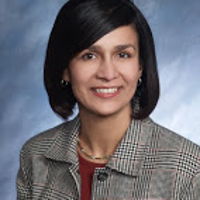 Cool Sculpting and Sculpture are noninvasive fat reduction treatments that kill 25% of the fat in the area with one treatment. The remaining fat cells can always expand if you are not careful. But otherwise, these are great treatments!
Cool sculpting and Sculpsure both kill fat cells. One uses cold technology and the other heat to actually melt the fat. Both technologies destroy a percentage of fat cells that will not return. If you gain weight, however, you will see the volume in the remaining fat cells and in other areas. Our patients prefer Sculpsure for a less painful experience that gives them more even results.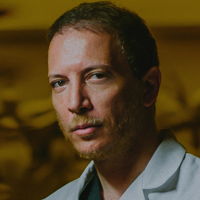 CoolSculpting is a device that targets fat cells and destroys them through exposing them to excessive cold. It is one of the few non-surgical procedures that have proven to minimise local fat. However results may vary and there is a rare complication that is called paradoxical adipose hyperplasia that should be discussed with your physician.
Hello,

We do not offer Cool Sculpting, but we do have a better technology which is Sculpsure. Please give us a call at (703) 406-2444 to schedule your complimentary consultation.

Kind Regards,
Chantha
In simple terms, Cool Sculpting involved freezing fatty tissue in selected areas of the body and then waiting for the damaged cells to break down and for the fat to be absorbed.
The procedure is popular in busy surgical practices because the doctor him/herself does not need to be involved directly in the actual treatment.
Results are modest at best but there is no down time to speak of, or open surgery, and if the procedure is combined with exercise and weight loss, many patients are pleased with their results.
However, because the amount of fat removed is modest, cool sculpting is only suitable for those with modest amounts of problem fat and honest patient selection and counciling is very important if disappointment is to be avoided.
Regarding putting on weight; the dead cells will not return but your new "contour" will be retained, whether it be a "fat" one or a "thin" one.
Similar yo liposuction just cold temperature less inflammatory pase in tisúes

Alessandro Thione MD, PhD
Plastic and Reconstructive Surgeon

www.alessandrothione.eu
www.orthoplasticsurgery.eu
Mobile Phone: 0034639002875
My colleagues who have cool sclupt machines have reported that it is the best boon to their regular lipo business. It is sold as freezing the fat so it goes away, but it takes months for that to happen and is not as reliable as regular lipo. With regular lipo, the fat cells are removed and they will not come back again.
Cool Sculpting is another less invasive technique for destroying fat cells. A cooling clip is placed on your skin, over an area of fatty tissue and the clip is cooled. Due to the unique anatomy of the skin, the fat cells under the skin are frozen and destroyed, but the skin is not. Once we pass puberty, our bodies do not grow new fat cells, the ones we have enlarge and decrease as we gain and loose weight. So, if as an adult, you destroy fat cells, they don't come back, but the ones we have get larger if we gain weight or smaller if we loose. It is most commonly used for the thighs, arms, love handles and neck. Commonly, 2-6 treatments are required to achieve the maximum final result.
Cool sculpting freezes the fat and does not destroy it. The only FDA approved far distraction device is SculpSure which uses laser. Contrary to Cool sculpting, it is non painful, no down time and works for permanent fat destruction. Be careful, don't believe advertising investigate before trying new methods!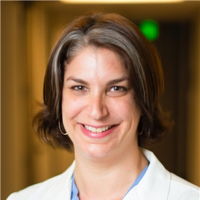 Great question!
The answer is yes- it does work. I get asked this so much, I wrote about
it on our blog.
Check it out at
http://downtownplasticsurgeryla.com/2017/05/02/does-coolsculpting-really-work/

Best,
Dr. Keagle
First of all it works in a majority of patients, and is exactly what it says "fat freezing ". Cooling the adipose cells down to a freezing temperature without freezing the other cells. The destroyed fat is then resorted by the body. You will see at least a 20% loss in that specific area. Best part is minimal pain and downtime

William A Stefani MD
Renaissance Plastic Surgery
85 E Big Beaver Rd
Troy MI 48083
Off-586-779-3030
Coolsculpting is a non surgical method for spot fat reduction. The skin and fat is cooled by the device to a temperature close to freezing. This causes some of the fat cells to go away. This really does work and coolsculpting has a long history of safety and effectiveness. Generally the fat does not recur in the same area unless you gain weight. The best candidates for coolsculpting have small areas of excess fat. Multiple treatments are generally required for the best results.
This is a new procedure that allegedly removes fat topically , but I would allow this to become more reliable in a year or two.