Psychologist

Questions
Psychologist
"

What is the difference between a therapist and psychologist?

"
I am a 35 year old female and I have symptoms of depression. I want to know what is the difference between a therapist and psychologist?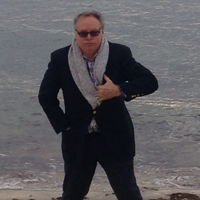 A therapist has a masters degree and a psychologist has a doctorate degree. The psychologist has 4 more years of schooling in a more depth manner on how to treat and diagnose, etc.
Dear Madam,

Sorry to hear that you have symptoms of depression depression. Have you consulted your primary care physician or any mental health providers re. what the depression is connected with? I hope so. A therapist does not necessarily have to have a Ph. D. or Psy. D., degree. So, a Mental Health counselor or a Social worker or a family therapist can also provide therapy just like a Psychologist can also provide therapy. A licensed Psychologist is required to have a Ph. D., or a Psy. D., degree to call themselves a Psychologist. A Mental Health Counselor or a Social worker may have a Bachelor's degree or a Master's degree and not a Doctor's degree like the Psychologists are required to have.
Hope this helps in making your decision about who to choose as your therapist. In the meantime, you may also want to read "Feeling Good" by Dr. David Burns to help yourself with your symptoms of depression.

Take care and be safe,

Dr. Lata Sonpal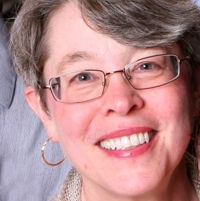 A psychologist refers to a provider who typically has a PhD in Psychology, "therapist" might refer to providers who have a Master's degree in Counseling, Masters in Social work, Masters in Marriage and Family counseling, PhD in psychology, or even a Bachelor's degree in "mental health counseling." It depends on what you are needing. In my opinion, the additional years of training add up to additional preparedness to provide better services. So, look for the degree of the individual who is a "therapist," as therapists can have very different types of educational backgrounds. That said, the fit between provider and patient is also important, so look closely at the background, training, and special experience of the providers that you are choosing from.

Hope this helps,

Nancy Warren, PhD
I am a psychologist and a marriage and family therapist. I often call myself a therapist and represent that I do therapy. Therapist is a generic term that covers a few licensed practitioners. Psychologist is a specific term. Psychiatrists are MDs that prescribe medication with less education in environmental causes of behavior than in medicine. Psychologists have the longest education, but they are often stuck in between genetic theory and behavioral theory, with some psychologists obtaining a credential in prescribing medication. However, psychologists probably have the most regarded education amongst therapists. They usually charge more, too. They are titled with doctor (Dr.). Social workers can make good therapists with a masters degree, especially for families in trouble. My personal favorite is a marriage and family therapist (MFT), because they/we have the most education in the impact of environment, especially family systems. MFTs understand best the transfer of behaviors from generation to generation, and the importance of addressing family systems. I also advocate the longterm harm of repressing the expression of thoughts, feelings and memories (witnessing) in a family, as well as another family practice of blaming versus self-reflection. The biggest mistake families make, with the most long-term harm, is contracting out their babies and toddlers for others to raise infants and small children. In my opinion, worse than abuse is failed attachments, repression and blaming practices. That's mostly the insight from family therapy. Of course, abuse is harmful, but requiring the child to keep it a secret or not complain magnifies the injury and creates scapegoating behavior. By the way, an MFT or some psychologists might consider depression and anxiety the result of a weak attachment, and anxiety the result of premature attachment breaks from a good attachment. There may be overlap. A psychiatrist and some psychologists might think depression is inborn and recommend medication.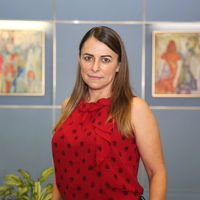 Psychologists partake in academic and clinical research, while therapists are trained and licensed (Psychologists) to assist patients through numerous forms of treatment (e.g. family systems, cognitive-behavioral therapy, EMDR, etc.)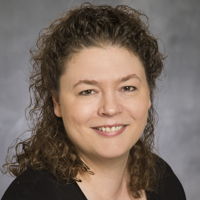 Psychologists train to be able to implement and interpret psychological tests applicable to various environments (e.g., clinic, work places). Since a doctoral program is longer than a master's program, psychologists also tend to do more research and clinical trainings while still pursuing the doctorate degree. Our "Licensed Psychologist" license is earned from the state(s) where we work (in the USA anyway), some time after the doctorate is earned. Psychologists often still do psychotherapy when we work within clinical environments, similar to the psychotherapy work our master's level counterparts do, such as our LMFT (licensed marriage and family therapist), LPCC (licensed professional clinical counselor), or LICSW (licensed independent clinical social worker) colleagues often do with clinical environments.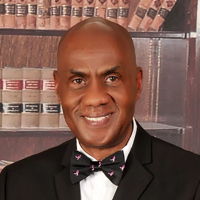 Hello and thank you for your question. A therapist is a mental health specialist who treats mental health disorders such as depression, anxiety, and other issues that seriously impact a person's daily functioning. He or she may not necessarily be a psychologist. The term is often used interchangeably, but they may have different orientations. A psychologist is also a specialist in mental health, but has additional training in using a wide range of psychological tests to confirm a diagnosis. There are many specialties within the field of psychology (i.e., school psychologists, clinical psychologists, neuropsychologists, etc.). Be sure to ask for the therapist's professional orientation to be sure that it is right for you.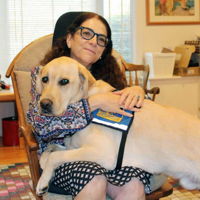 A therapist does not need a license. A clinical psychologist needs to meet certain educational standards and pass a licensing exam.
Clinical Psychologists, Clinical Social Workers, and Mental Health Counselors, for example, can all provide therapy and refer to themselves as therapists. The extent and requirements of their education and clinical training experience differentiates them.

A therapist can be either a psychologist or another certified mental health professional (counselor). The main difference is that a psychologist has a doctoral degree and can administer formal psychological evaluations to reach a diagnosis, while a masters level clinician typically does not have that type of training.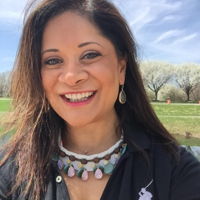 Some therapists are not psychologist. They might be social workers, counselors, or pastoral counselor's. Psychologists also practice therapy, and may use a variety of tools, such as psychological testing and assessment to help with the process of diagnosis and coming up with a treatment plan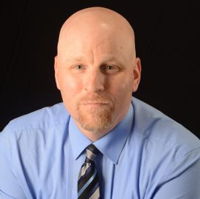 Therapist is a more or less generic term for several different kinds of mental health professionals. A therapist could be a social worker, counselor, psychologist or other. Even some other professions use the term [e.g. physical therapist, occupational therapist]. This title is mostly used by professionals with a masters degree in a mental health field. A psychologist is a title that only specific professionals can use. They must have a doctoral degree [ie Ph.D., Psy.D.] and be licensed in the state they practice. Overall, psychologists usually have more training than the professionals who use the title "therapist."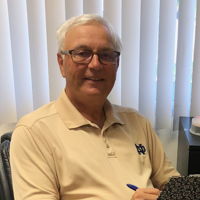 Take a look at this link...
https://www.betterhelp.com/advice/therapy/therapist-vs-psychologist-which-one-to-choose/?utm_source=AdWords&utm_medium=Search_PPC_c&utm_term=_b&utm_content=72578453010&network=g&placement=&target=&matchtype=b&utm_campaign=6459244691&ad_type=text&adposition=1t1&gclid=CjwKCAiAsIDxBRAsEiwAV76N886_kSWdExwH0cGjDkPLikJDgYf5XzlSiGecIzjj6WnWJz31davSqhoChZEQAvD_BwE