Plastic Surgeon

Questions
Anti-Aging
"

What are the best procedures to prevent/help with aging in the face?

"
I have been thinking about getting some work done to help with my wrinkles. What are the best procedures to prevent/help with aging in the face?

See a board certified plastic surgeon on if Injectables may be an option to bring back a rejuvenated facial appearance. If it is not, you can discuss face lifts as well!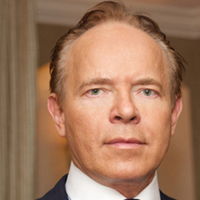 This is a very broad question. the best way to obtain a response is to visit a Board Certified Plastic Surgeon for a first hand evaluation. In general there are multiple modalities to reduce wrinkles and each depends on many factors. If you are under 35 and these are your first wrinkles, Botox is what I usually recommend.
Prevention is the best treatment to avoid surgery. You should be cognizant of the condition of your skin and stay out of the sun as much as possible. Wear sunscreen as often as possible. If you desire to have surgery for deep wrinkles, you can possibly benefit from fillers or non-invasive treatments such as laser or dermabrasion for deep wrinkles. You may consider a facelift or rhytidectomy procedure. It is important to consult with a board-certified plastic surgeon by the American Board of plastic surgery.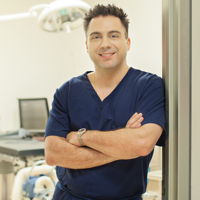 Hi!

I prefer a multi-faceted approach for anti-aging and facial rejuvenation:

1) Skincare: This is daily investment in your health. Get medical grade skincare and use sunscreen every day.

2) Don't smoke cigarettes

3) Botox where needed to prevent animation of muscles that deepen formed creases

4) Chemical peels or lasers to resurface skin.

5) Micro-needling and radiofrequency to improve texture, decrease pore size, give the skin a glow, and tighten skin

6) Facelift/neck lift/blepharoplasty/fillers vs. fat transfer when/if needed.

Hope this helps!

Sincerely,

Dr. Sean Kelishadi
The first recommendation would be to see an aesthetician at a medical spa. they will recommend different procedures to do to maintain the skin moisturized and elastic. You may be recommended by the physician or nurse practitioner to have some filler injected to compensate for the natural volume loss with aging. Microdermabrassion, micro needling, stamping, laser, radiofrequency, botox injections, are several treatment worth to try before jumping onto surgery. The aesthetic non-invasive procedures have greatly evolved, delaying, in many cases, the need for surgery. I hope this helps.

Thank you for the consult,

Luis A. Laurentin-Perez, MD, PhD.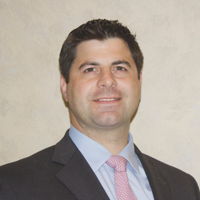 Light laser sessions can help regain some of the lost collagen with short down times. I personally do not think chemical peels do much for fine lines after the swelling is resolved. As to prevention, I suggest total sunblock, no smoking, and avoiding weight fluctuations as well.